Waymaker Academy is included in all Waymaker licenses and accessible from the left sidebar menu.
Waymaker Academy exists to help leaders, managers and their teams up-skill on leadership, and management. There are templates, playbooks, and workshop frameworks to help you build the answers to grow your team or your people.
To access Waymaker Academy you will need an active license, either in free-trial or a subscription.
Log-in at app.waymaker.io
Select the "Academy" option in the menu on the left.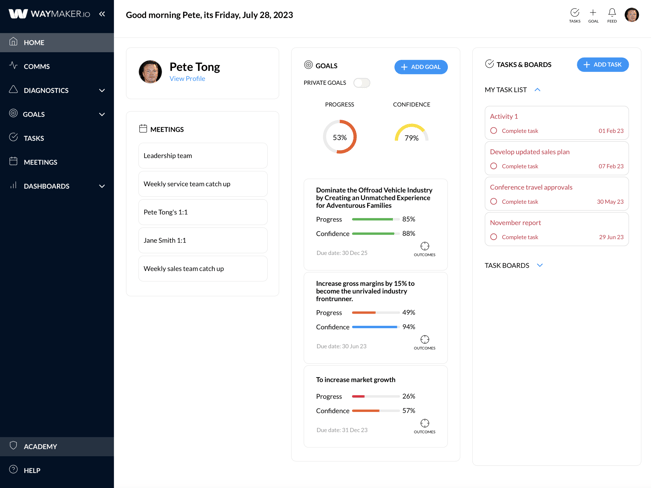 Then, choose your category and course.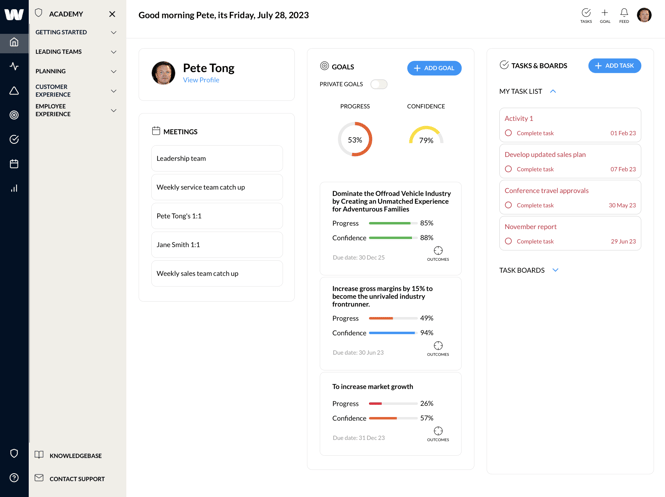 Courses will load as a pop-up. Follow the prompts to start a module.