Learn how to update account details, add users and manage billing
Learning outcomes
What is the admin center
If you signed up your organisation on wayamker you will be the primary contact on the account and have been given admin permissions. We recommend only having 1 admin, but if you want or need more, go ahead. You can assign admin permissions to other users from the admin center.
To access the admin center, click the settings button in top right hand corner of the screen, then admin center.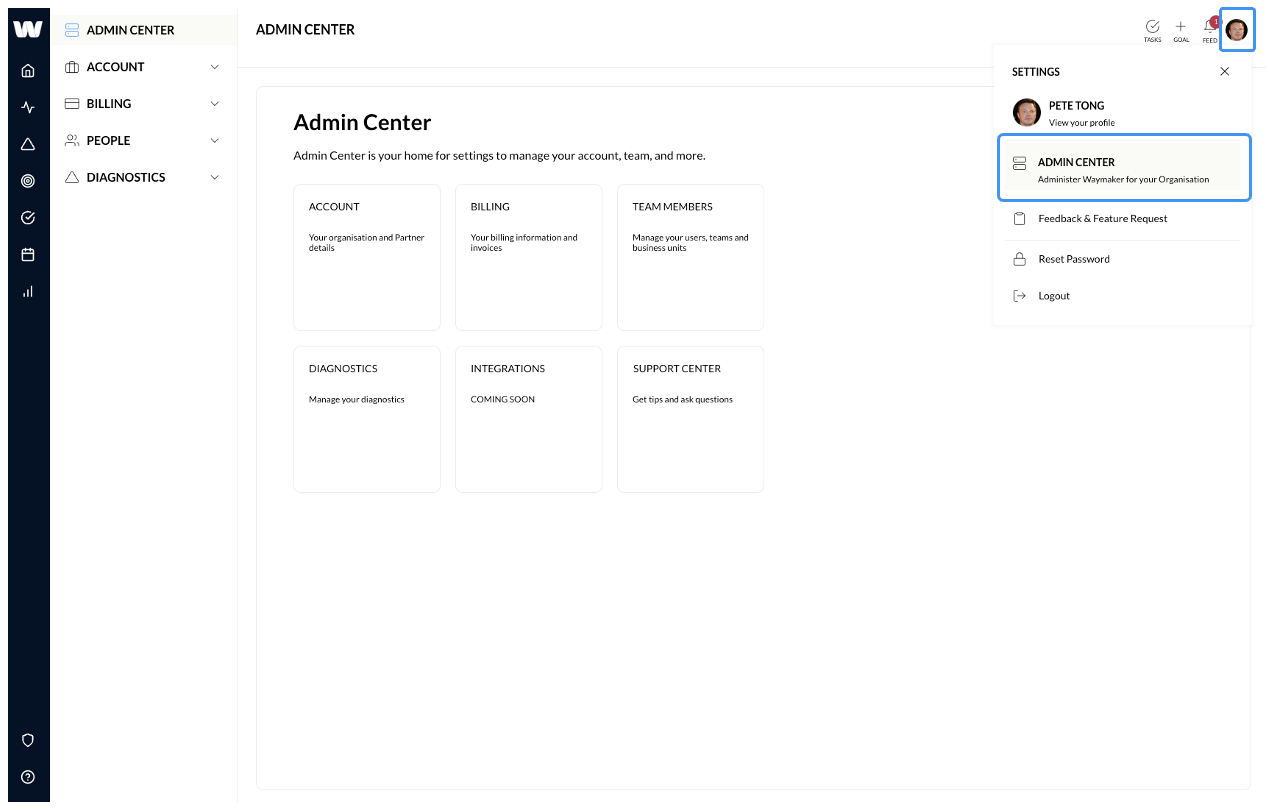 From the Admin Center you can then view and update your organisation data, billing information, manage users, teams and business users, set up integrations with your favourite apps and access our Support Center & Knowledgebase.
Updating your organisation's data
Clicking on the Account button whisks you off to your Business Details page where you can edit the organisation details by clicking the edit button, and when you are finished, click the save button.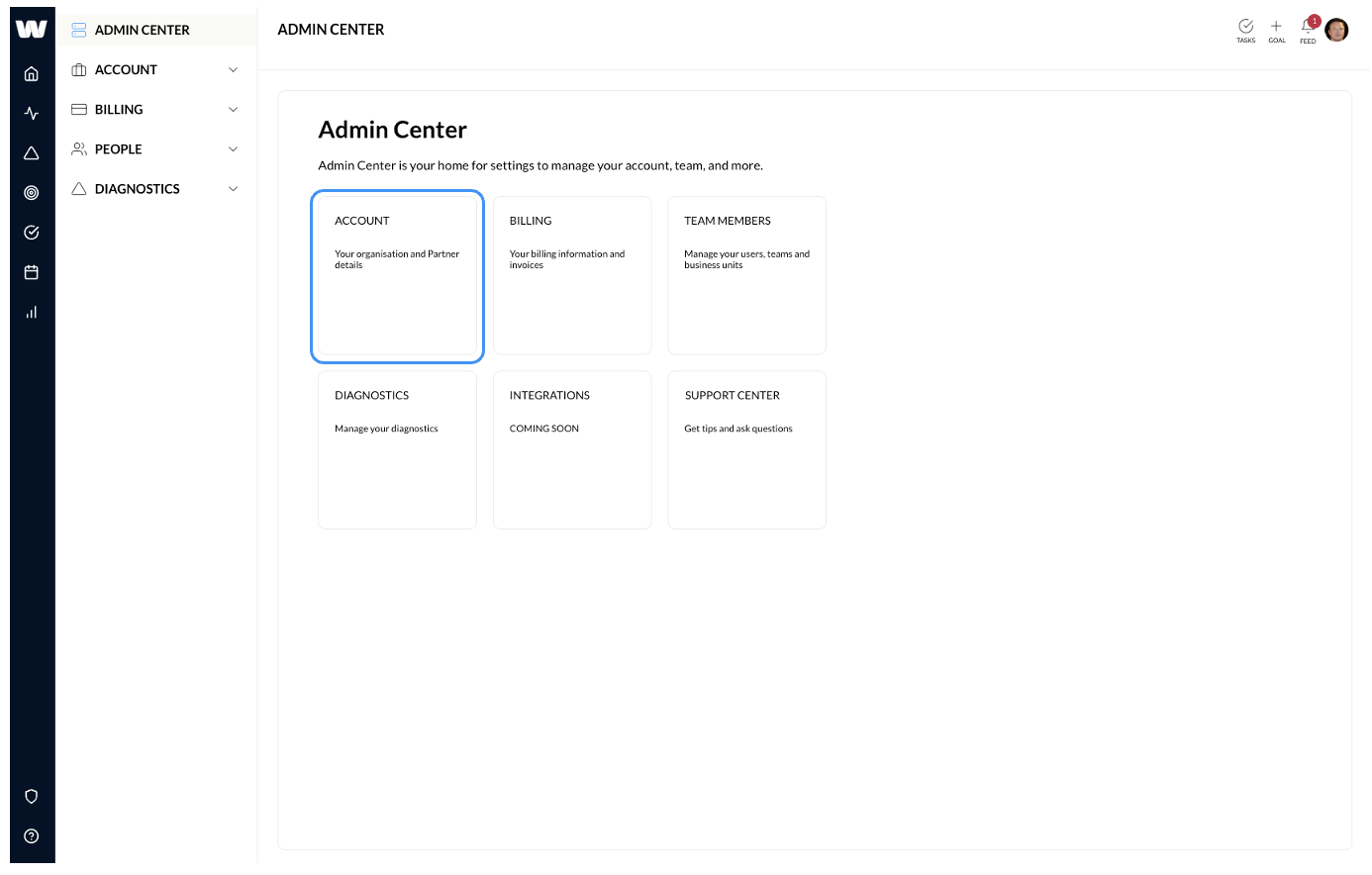 Manage your account and billing
Clicking on Billing takes you to the Subscription page which shows you the number and type of licenses held within your organisation.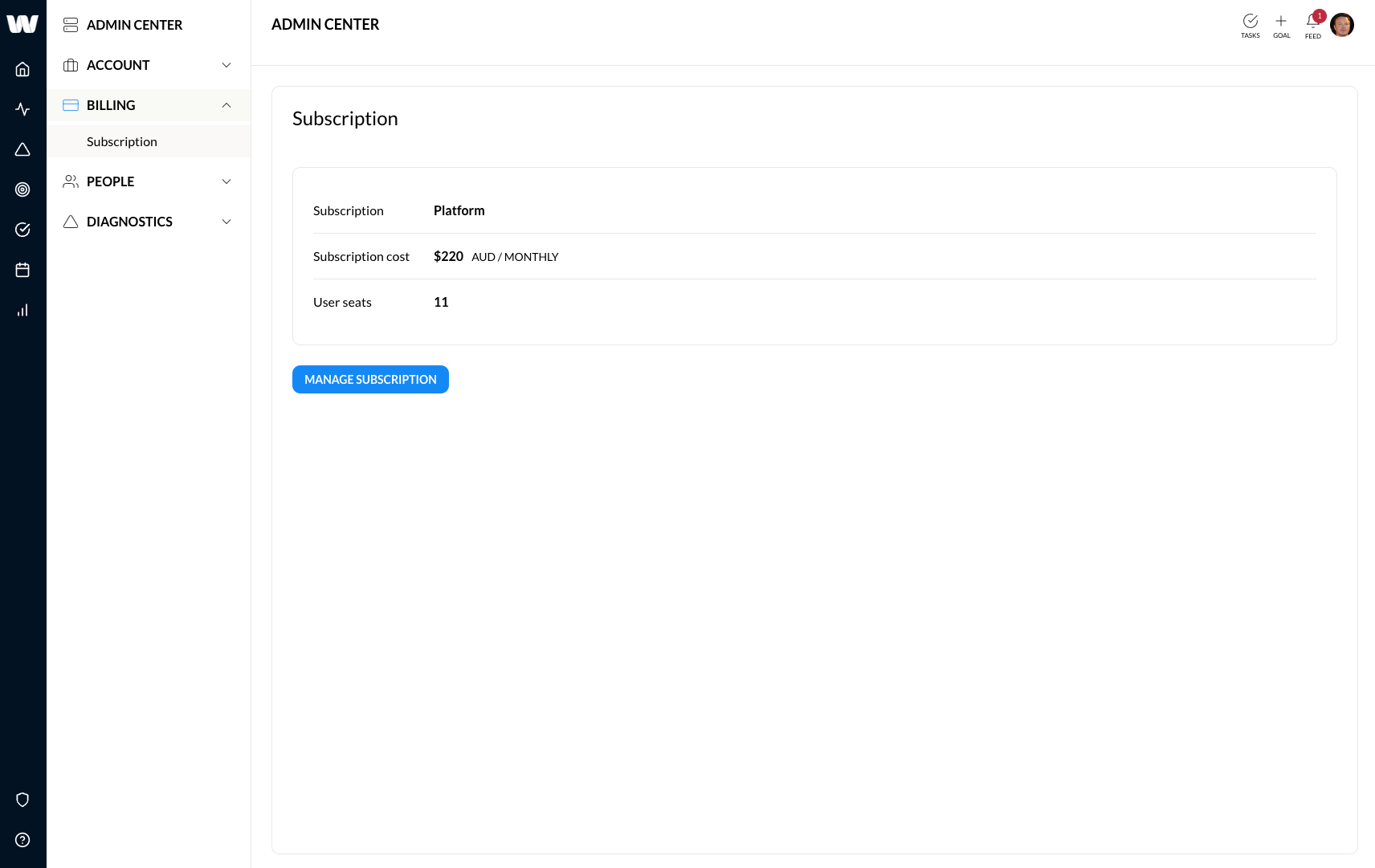 Clicking the manage subscription button opens the Stripe customer portal and allows you to view the plans you are subscribed to, update payment method and view and download your invoices.
How to manage your users
The team members page displays a list of all active users. To add a user click the add user button, complete all the fields and click save. The user will receive an email to notify them they have been added and their temporary password. All team members must a be a member of at least one team and one business unit.
To edit an existing user, click the edit button in line with their name. Make the changes and click save.
To remove a user, click the delete button. You will be asked to confirm the action and on confirmation, the user will become inactive. The user information is not deleted so goals can be reassigned and contributions to the diagnostic are still available.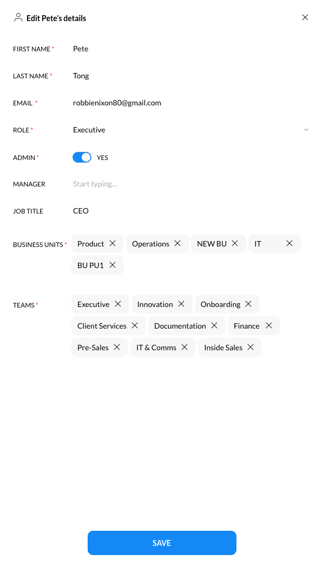 How to manage business units and teams
Managing business units and teams is easy peasy, just like users, click the add new button, complete the form and you're off to the races. Think of business units as departments, such as finance, operations, sales, etc... Once a team or business unit has been created it can be edited or deleted by clicking either the edit or delete button in-line with the relevant record.