How to use the post feature on a goal in waymaker.io
Learning outcomes:
Why post on a goal
We added the post feature to goals to allow stakeholders, leaders and colleagues to add messages of encouragement, but also to ask questions. Its also a great place for the goal owner to post updates to provide context about goal progress, or any issues or roadblocks they may be facing.
How to post on a goal
To post on a goal, open the goal editor, click on the show posts button.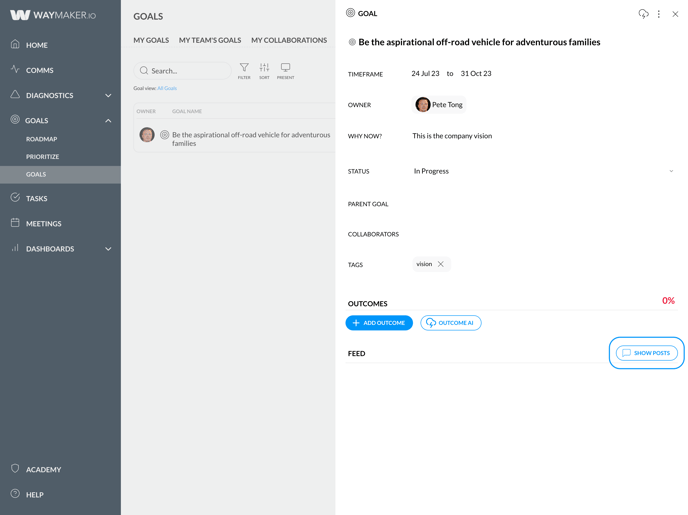 Then click into the input that appears. Once you have completed your post, click post.
Reply to a post
To reply to a post, click on the post to open the post thread.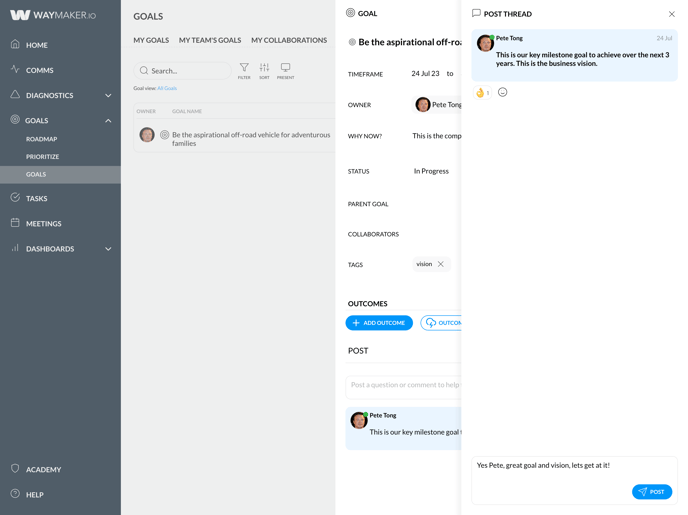 Add your reply to the input and click post. The reply will appear in the thread.