Onboarding tips is a sequence of quick steps to help you and your team get started on Waymaker.io
When logging on to app.waymaker.io for the first time, each user will see the onboarding tips as a guided sequence to get started.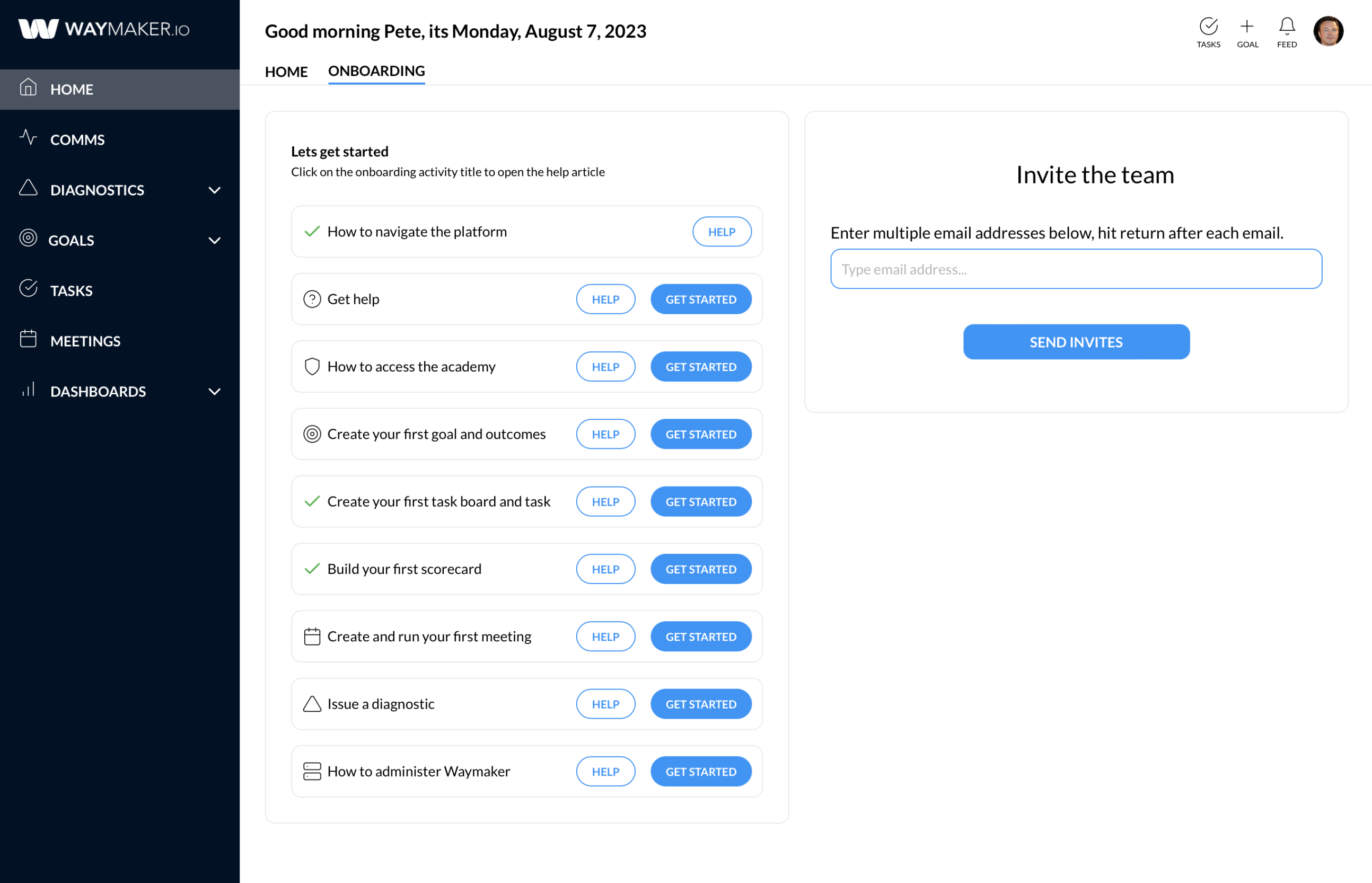 The onboarding tips will guide a user through the following.
Note: Only users with the Administrator license setting will be able to see items 9, and 10.
As a step is completed a green tick will appear next to the Onboarding tip. Once all steps have been completed the Onboarding tab will disappear from your home page. This can be turned back on.
Turn on Onboarding Tips as existing user
If you're an existing user that has completed onboarding and wants to reactive the onboarding tips guide, you can do that from your settings menu.
Access the settings menu by clicking on your ID image in the top right corner.




Choose 'Onboarding' to show onboarding tips on the home page.



You will now see a new tab called 'Onboarding' on your home page.




Click on the 'Onboarding' tab on your home page and you can access the onboarding sequence.




After you have completed each step you will see the action icon change to a green tick.